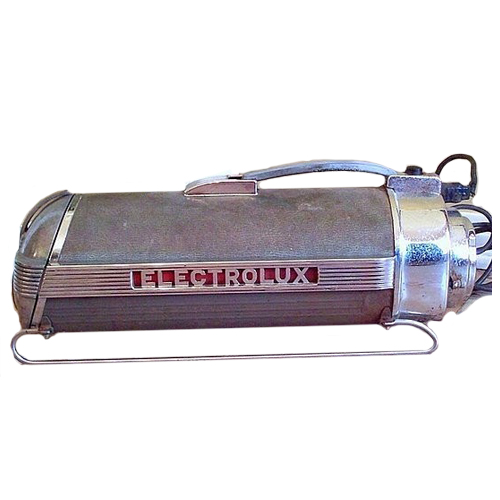 Jul 24
The first vacuum was built in the 1860's but the first modern vacuum was not patented until 1901. Can anyone stop and think where they would be or how nasty everything would be without a vacuum? I can imagine a lot more work and a lot less time for fun or relaxing.
There are many different types of vacuums for different types of wood, carpet, rugs and tile. There are uprights, canister, drum, wet/dry, pneumatic, back-pack, hand held, robotic, cyclone, central, and constellation to name a few. Read more details about best carpet cleaner. Along with vacuums there are different bags and filters now as well.
Booth started the BVCC (British Vacuum Cleaner Company) in 1901 and refined his invention over the next several decades. Though his "Goblin" model lost out to competition from Hoover in the household vacuum market, his company successfully turned its focus to the industrial market, building ever-larger models for factories and warehouses. Booth's company, now BVC, lives on today as a unit of pneumatic tube system maker Quirepace Ltd.
Are you in the market for new and best sewing machine? Maybe you are just looking to pick up a new hobby to occupy your time, make gift, create, or sell different items. The Sewing Machine dates back all the way to 1790 by an English inventor named Thomas Saint.
When choosing a sewing machine that fits your needs you have many choices of brands, types, and what you will be using the machine on. The main different types of sewing machines are mechanical, electronic, computerized, and manual. This is just the tip of the iceberg.
What Will you be using this sewing machine for? Here to we have many options like fabric, leather, cloth, denim, upholstery, and so much more. This will help you narrow your search. We are still not done.
Next, we need to make sure we have needles, memory cards, sewing tools, sewing patterns, sewing scissors, buttons, different sewing feet, rulers, templates, pins, pin cushions,  and a sewing case just to name a little of the extra accessories you will need to make your sewing experience easier.
With so many different options available how will one ever decide on the best one for their own personal use. At Dixon's Vacuum and Sewing Center we have many options to choose from. Our air purifiers and humidifiers come in many different colors like blue, pink, black, gray, and beige. Along with color we have different sizes in our Austin Brand air purifier even one best for pets.
Our Austin Air Purifiers are among the top 5 BEST for the past few years. The Austin air purifiers are perfect for people with allergies, pets, and Asthma. Austin Air Purifiers will not only help with allergies it will help strengthen your immune system, reduce coughing/wheezing, and eliminate dry mouth and runny nose.
FEATURES:
For those with allergies/asthma
High Efficiency Gas Absorption
 Perforated intake housing, bottom plate filter access
30 sq ft true HEPA filter
PERMAFILT pre-filter
3 speed control switch
82 watt, CSA and UL approved
200 cfm on high
5 year warranty
Best Air Purifier For Allergies